VA 1631T
SVW / / 375 views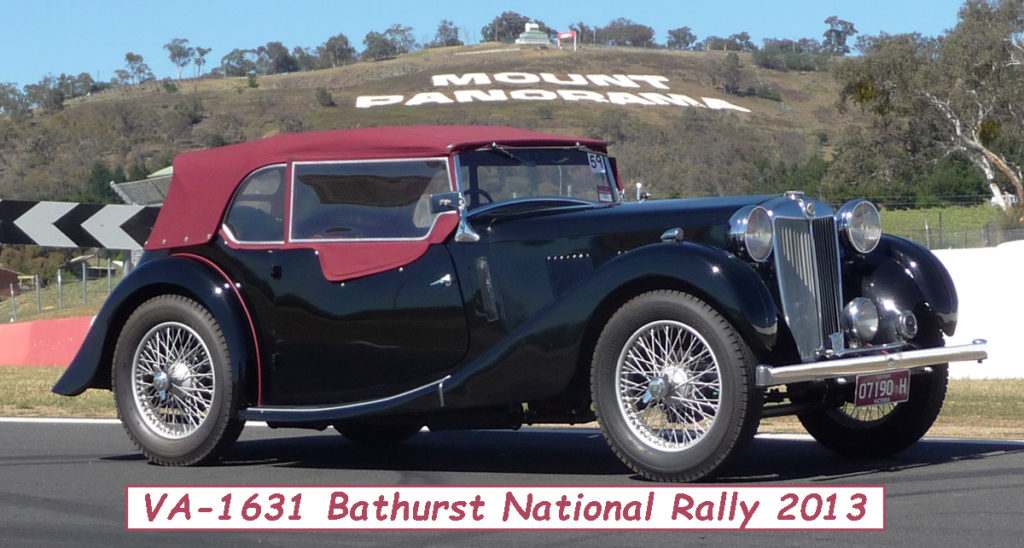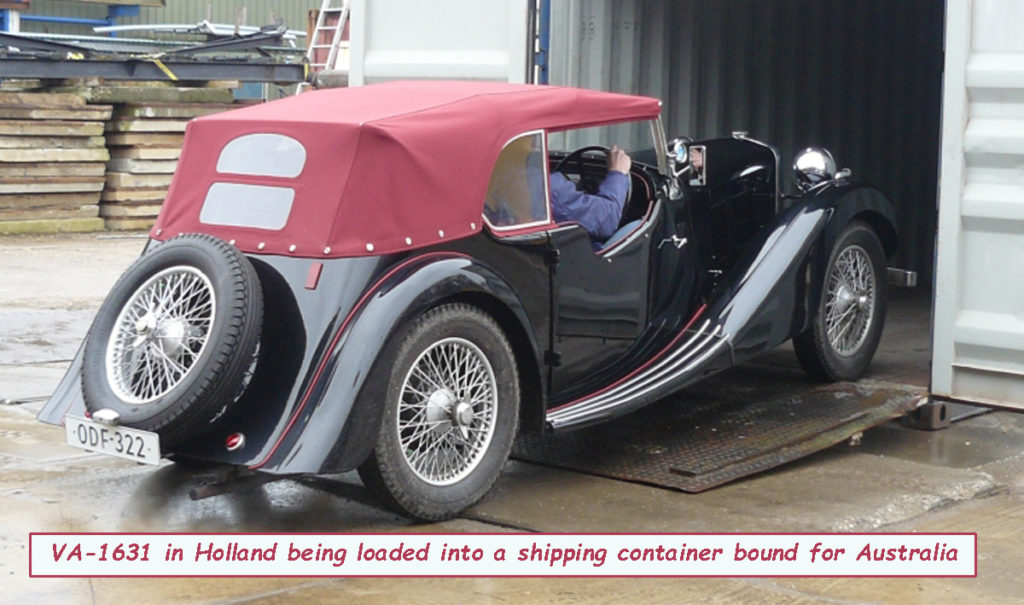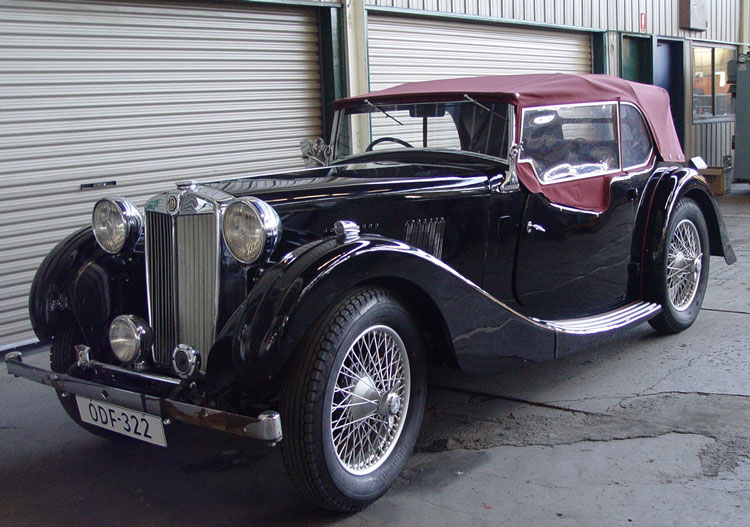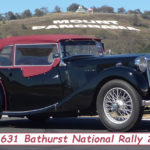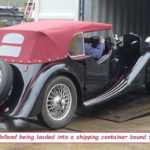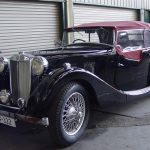 Current owner:-  Graeme Davies, Melbourne, Vic.
History:-  Built 10/5/38, early UK history and owners prior to 1998 unknown.  That is when the wreck was bought by 'Bas' and taken to Holland to be restored.  It was taken to SVW Spares in the UK for paint and trim.  Completed in 2002 the car was used in Holland, Europe and the UK for various rallies and touring.
Sold in 2011 due to ill health and shipped to Australia.
Listing ID

:

1336

SVW

:

VA

Chassis Number

:

1631

Year of Production

:

1938

Previous Owners

: Mr. J. Luff, Surrey, England sold 17-8-1998.
Bas de Voogd, Rotterdam, Holland, sold 2011.

Current Owner

:

Graeme Davies

Original Engine Number

:

TPBG 1893

Current Engine Number

:

TPBG 1893

Date Acquired

:

2011

Current Reg

:

UK JAS 100, Holland ODF-322, Aus 07190H,