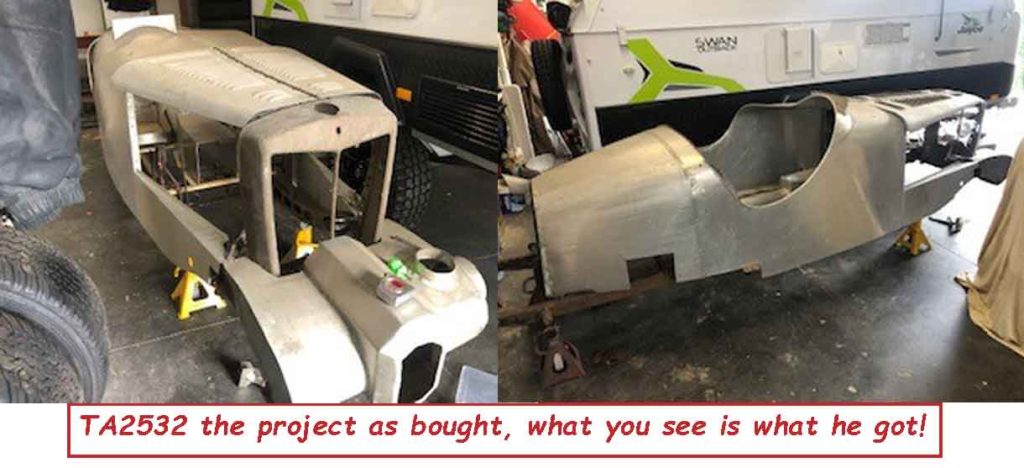 Current owner:- Nigel Schofield, Melbourne, Victoria.
History:- Early history unknown.  Imported into Australia circa 1970 by Mr and Mrs Dwyer when migrating from the UK.  Chassis bought by Stuart Schofield from Diana Dwyer after her husband passed away.
Stuart was planning to build K3/Q type style special and had alloy body built.  Wendy Schofield advertised the project on this site in 2020 after Stuart passed away, bought by Nigel Schofield (no relation).
Listing ID

:

4781

T Type

:

TA

Chassis Number

:

2532

Year of Production

:

1938

Previous Owners

: Mr and Mrs Dwyer, UK - N.S.W.
Stuart Schofield, N.S.W.

Current Owner

:

Nigel Schofield, Vic.

Date Acquired

:

April 2020